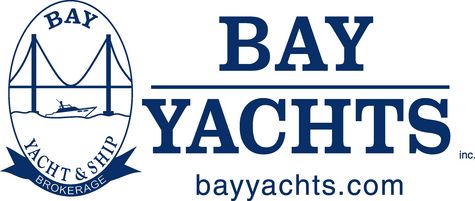 Charter a Delta Cruise



"California Sunset", is a USCG certified passenger vessel for up to 80 persons. The vessel can accommodate up to 20 people on the upper deck for table service meals (comfortably) and up to 40 people on the lower deck and bow with buffet and appetizers. Your group can charter the entire boat or choose between the upper and lower decks.

*Parties - Birthday, Anniversary, Retirement, Quinceañeras
*Corporate Events & Mixers
*Weddings
*Special Theme Functions
*Educational, Eco Cruises
*Brunch, Lunch & Sunset Dinners
*Fundraisers
*And more!

Contact Marc Bay at Bay Yachts, Inc., authorized representative, at Office: 209.469.4600 or Cell: 209.298.3747




FOOD MENUS

Cutter Selection - 1/2 sandwiches, chips, potato salad
Spanish Galleon Selection - choice of any entree from chili verde, carnitas, enchiladas and comes with beans, rice, salad, chips, salsa, and tortillas
American Cup Selction - choice of tri tip, marinated chicken, or baked talapia (or similar fish), two sides (mashed potatoes/vegetable etc), salad and dessert
We can supply almost any desired menu prepared especially for you by our excellent caterers.

These are sample menus and any reasonable substitution can be made. We will always try to accommodate your desired menu.
All meals and drinks are buffet style with disposable plates, utensils and cups.
Cloth linens, napkins, formal plates, glasses and settings are available for an additional charge.
BEVERAGE MENUS

Selection 1 - Soda, coffee, iced tea, and bottle water
Selection 2 - Add draft beer and house wine
Selection 3 - Add selected well drinks
Selection 4 - Add premium labels from our suppliers
We can provide host or no host bar.

We will always try to accommodate your desired beverage menu and will provide your selections for the entire cruise.




We will be glad to create a custom cruise package especially for you!

We have private cruise packages for 20 or more people including food and beverages for as little as $49.00 per person.

Private 3 hour cruise for up to 50 people (food and beverages at an additional charge)
Sunday-Thursday - $1,250.00
Friday-Saturday - $1,500.00 (holidays additional)
Each additional hour - $400.00
Additional passengers - $30.00 per person
We have a contract with bus charters to provide group transportation from your location for our cruises at reduced pricing.
You can use our iPod docking equipment with your playlist or even test your talent with our karaoke equipment (included).
You can make arrangements to decorate yourself within 30 minutes of your scheduled cruise (decorations must be approved by management).
DJ - $600.00
Themed Decorations - $300.00

To get started,please email the below information to marc@bayyachts.net :

1. Your full name
2. Your preferred email address
3. Desired cruise date
4. Desired time of departure
5. Desired cruise length (3 or 4 hours or?)
6. Estimated number of guests
7. Will you need food to be served?
8. Will you need beverages served?
9. Will it be a formal or casual event?
10. What type of function (wedding, wedding reception, birthday, etc.).
11. Any comments.....

Thank you and we look forward to making yours, a memorable event!

Bay Yachts, Inc.
Bay Yachts, Inc.
445 West Weber Avenue
Suite 134
Stockton, CA 95203, United States
Tel 209.469.4600
Fax 209.469.0646
Email Us

Bay Yachts, Inc. San Diego
3201 Marina Way Ste. 101
National City, CA 91950, United States
Tel 619.474.5500
Fax 619.474.5504
Email Us

http://www.yachtworld.com/bayyachts
---