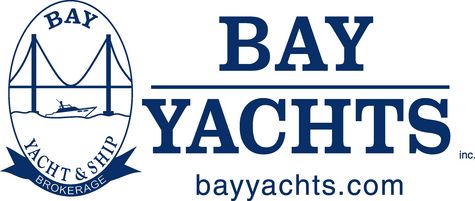 Please make her go away!
We at Bay Yachts understand the frustration that sellers are going through in these, less than booming times! The reality is that we are having to take measures to cut costs and find new ways to make yachts sell. The most obvious way is to reduce prices until they sell. There are a couple of methods we have decided are worth trying, in order to assist our sellers.

Please read our ideas and contact one of our capable associates to assist you in your efforts to rid yourself of that unwanted "hole in the water".

A. THE DONATION
Bay Yachts is proud to announce that we are now authorized by the San Diego-Imperial Council Boy Scouts of America to arrange for the donation of your yacht. We have arrived at a plan with them and now can offer a program that the Council says will allow a donor to take an immediate write off. So....not only do you get the immediate write off, but the slip, insurance and upkeep payments stop immediately! We can't take old wrecks that will take for ever to resell because it would cost the Scouts rather than benfit them, but we can help with any boat that is in reasonable and operable condition. Give us a call so that we can get the ball rolling and stop the outward flow of your hard earned cash!
Pictured on the right is our broker Marc Bay and Scout Executive Sean Roy. Marc is, proudly, handing Sean the proceeds of our first donation sale on behalf of the Boy Scouts of America.

B. THE "SHORT SALE"
Many of you are suffering from the same dilemma as hundreds of thousands of home owners. You need to unburden yourself from high boat payments, slip rental, insurance and upkeep, but owe more than the boat would ever sell for in the current and, probably, forseeable future market. So, what do you do? Taking a lesson from the real estate market, we work with your lender to offer the boat on a short sale. This is selling her for less than the balance owed and working with the bank to not go after our seller for the deficiency (the difference between the amount owed and the selling price). In some cases, we MAY even get the bank to not report the short sale on your credit.
We have previous experience with this type of transaction and will represent your intrests with both the bank and potential buyer.
Bay Yachts, Inc.
Bay Yachts, Inc.
445 West Weber Avenue
Suite 134
Stockton, CA 95203, United States
Tel 209-469-4600
Fax 619-474-5504
Email Us

Bay Yachts, Inc. San Diego
3201 Marina Way Ste. 101
National City, CA 91950, United States
Tel 619-474-5500
Fax 619-474-5504
Email Us

http://bayyachts.net
---