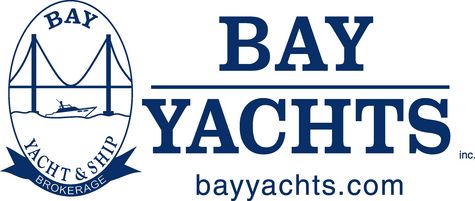 Offices & Directions



Bay Yachts-Stockton
Stockton Downtown Marina
445 West Weber Avenue
Suite 134
Stockton, CA 95203
Toll-free: 877-242-3559
Tel: 209.469.4600
Fax: 209.469.0646
Email: Email Us

Only 5 minutes off the freeway. From I5, take 4 East to the Downtown exit, to the second light which is El Dorado, turn left and continue to W.Weber,turning left 1/4 mile to 445 on your right. Park in the fenced parking area. Enter the building to suite 134. Note: From 99 take 4 West to El Dorado exit and follow the same directions.





Bay Yachts-Stockton's Sacramento reps are licensed out of of our Northern California headquarters (Stockton), and have serviced our clients well in the past and will expand in the future. Our sales professionals in the Sacramento area are
Elgin Bradley @ 916.539.6735 and Mike Agerton @ 916.716.7719 . Both Mike and Elgin are honorary members of the Sacramento Yacht Club.


Our broker Marc Bay is a long time member of the Sacramento Yacht Club since 1995.




Bay Yachts-San Diego
Pier 32 Marina
3201 Marina Way Ste. 101
National City, CA 91950
Toll-free: 866-353-2150
Tel: 619.474.5500
Fax: 619.474.5504

Pier 32 gives us a wealth of listing possibilites as well as very reasonable mooring rates (ask about our special show slips). This location is very easy to find. Take I-5 to the Bay marina Drive/Mile of Cars (about 6 miles South of Downtown San Diego) exit freeway to bottom of ramp, turn right then go to Marina Way (first stop light) and trun left. Follow Marina Way directly to Pier 32 Marina.




Bay Yachts-San Francisco Bay
Oyster Point Marina
671 Marina Blvd.
South San Francisco, CA 94080
Ofc: 650.491.8778
Cell: 510.928.9100

We are back in the Bay with our office that is operated by our latest additions to the crew, "The S&R Team", Sandy and Rudy, who keep their personal yacht at Oyster Point Marina. They share time on the yacht with their property in the foothills, but are in the Bay Area most week ends. Please feel free to contact them to arrange an appointment to view any of our listings and/or list you yacht for sale.

The office is inside the Drake Marine facility at Oyster Point and is easily accessed by taking US-101 to the Oyster Point exit (about 5 miles North of SFO) and following the signs to the marina.

Bay Yachts, Inc.
Bay Yachts, Inc.
445 West Weber Avenue
Suite 134
Stockton, CA 95203, United States
Tel 209.469.4600
Fax 209.469.0646
Email Us

Bay Yachts, Inc. San Diego
3201 Marina Way Ste. 101
National City, CA 91950, United States
Tel 619.474.5500
Fax 866.675.2894
Email Us

http://bayyachts.net
---