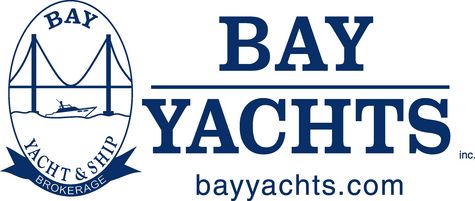 Meet the Crew
STOCKTON at The Downtown Waterfront Yacht Harbor
This is our original location. We plan to operate from our Waterfront Warehouse location for many years to come. We look forward to numerous changes to the downtown landscape,including a newly opened marina, luxury hotel, the complete rehab of the historic Stockton Hotel, a 16 screen multiplex, the Weber Point Events Center (home of Jazz on the Waterfront) and a sports complex directly accross the water from us that includes a baseball stadium for The Stockton Ports, a multi-use sports arena (now home for professional indoor soccer and football, ice hockey and all types of entertainment events) and a luxury hotel-hi-rise condo complex.
What a fabulous future, as we look forward to becoming the California Delta's showplace brokerage!!

Elgin Bradley
Elgin's first boat was a 1979 33' Chris Craft Corinthian and he became hooked on boating life! He joined the Ebony Boat Club, where he served as Rear and Vice Commodore. He also worked as a very active yacht salesperson in the Sacramento and Delta areas and served as President of the Sacramento Marina Advisory Committee.
He has a long and distinguished history in the business sector, having worked for the Sacramento Dept. of Airports, Employee Relations Rep for the California State Employees Assn. and Shop Steward for AFSCME Local 146. Additionally, he was an owner-operator in the food and beverage industry for 30 years, receiving the owner/operator of the year award from River City Nightlife.
He has been married to Sandi Burden-Bradley for 23 years and is a proud father of 5 boys and 2 girls.
His family, friends and associates were excited and thrilled for him, when he was awarded the 2011 Sacramento Branch, NAACP Community Leadership Award.
Elgin lives in Sacramento and keeps his current yacht, a Sea Ray 400EC, in Stockton. He is ready to list or sell your yacht anywhere in the Sacramento or Bay & Delta areas

Bruce Moneymaker
Bruce, along with his wife Susan, came to the Bay & Delta from his native Washington State, where he boated and fished in South Puget Sound and the surrounding lakes. Upon moving here, they lived aboard their 24 Bayliner for a couple of months, which they found comfortable since they were still newlyweds!
They now have five daughters, five grandchildren and a 43 Bayliner Motoryacht. As boaters in the Sacramento area, they joined the Capital City Yacht Club and served as Commodore in 2010 and PICYA delegate from 2009-2012. They also joined the Sacramento Yacht Club and he now proudly serves as Vice Commodore. He is also a member of District 19 of the International Order of the Blue Gavel (IOBG).Their Bayliner is moored at SYC. Bruce boats 30 years in the computer industry as a customer service and support specialist.
Bruce's work and boating experience will allow him to successfully represent your interests so that your feel comfortable with all facets of your yacht buying or selling experience.
Please feel free to contact Bruce in our Stockton office at 209.469.4600 or on his cellular at 916.533.3366.

DAVID JACOBS
Dave brings to Bay Yachts over 25 years of experence in the yachting world having been involved with sales of new Viking Sport cruisers, Carver Yachts, Cruisers Yachts, Tarrab Yachts, Silverton and more.
Dave has created a solid foundation from giving his clients what he calls "full customer service". His favorite saying is "Life is pretty dry without a boat". He has served as GM for bay area brokers and new boat dealers, prior to moving to Bay Yachts. His reason for joining the Bay Yachts team was simple; not only did he have a love for the Delta and it's people but Dave wanted the simple valley life for his son.
Dave spent 4 years in the US Navy, in the early seventies, as a Machinist Mate before transfering to the Military Police. After discharge, he worked as a body guard on the East Coast,ending up working for the Dept. of Energy.
He says that taking care of his 19 year old son, Kyle with special needs, is the most rewarding experence of is life.
Dave loves boating and all that comes with it and it shows in his possitive outgoing attitude.
He moved into yacht sales in the eighties and has not looked back since. Dave truly enjoy's working with people to find that perfect yacht.
"We have a GREAT team here at Bay yachts. Our professionals are experts in the boating arena and will assist you at every step of the way with your purchase or sale, Stop by and see us sometime.

MIKE AGERTON
Mike has owned boats since he was a teenager way back in the 60's.
Mike Likes Boats! Mike worked his way up from a small row boat that his father gave him to skippering a 45' Motor Yacht. The 45 was Mike's second yacht purchase through Bay Yachts. After spending a considerable amount of time searching and finally heading (with Marc) to Texas in 2005 and realizing this was how a buyer should be treated, Mike decided he should become a member of the crew.
Mike has owned 15 boats over the years and understands what makes them tick, and just as important, what makes the heart of a boater beat a little bit faster! Mike is active in the Yacht Club circles in the Delta, and is referred to by his clients as Bay Yachts "Go to guy in the Delta"!
An all around water sportsman, Mike has boated all over the world and may have the answer to that boating question that YOU have on your mind.
Feel free to call Mike directly, any time-any day, at 916-716-7719.

Peg and Sam Richards
Peg and Sam are long time Bay & Delta boaters. They currently own a smaller cruiser, but have previously owned 47 and 55 foot cockpit motoryachts. They offer their strong boating background as well as a long history in sales, as owner/brokers of Richards Real Estate in Rio Vista, California. Buyers and sellers alike, can feel very comfortable placing their trust and boating future in their, capable, hands.

Bay Yachts of San Diego at the new Pier 32 Marina
Bastian Sarh
With a solid background in marine engineering coupled with a love of sailing, Bastian can help you find the right boat of your dreams. As a USCG licensed captain and sailing instructor, he knows what makes a great boat. As an experienced charter boat captain, he knows what boats are meant for: to have fun on the water! So whether you are looking for a vessel to spend weekends with family on local trips, or preparing to cruise around the world, he can help you find your perfect boat. He spends summers in Southern California teaching sailing and introducing people to the wonderful sport when not listing or selling boats. Currently he teaches on a J24 and tries to

Bay Yachts of San Francisco Bay at Oyster Point Marina
Cynthia Johnson
Cynthia was born and raised in Los Angeles CA. She attended High School in the San Francisco Bay Area and raised her three daughters in San Jose. She is a grandmother of four adorable grandkids (her claim, not ours but we're sure they are!).
Somewhere along the line, she acquired a new hobby…fishing. She purchased her first fishing boat in 1997. She has been actively involved, in fishing, as a member of Coastside Fishing Club (a local and internet based club). One of her successful fishing trips was memorialized in Craig Hanson's Hooked on Fishing the Golden Gate Volume IV.
In 2005 she earned her Captains License. Obviously fishing and boats have become her passion. She currently owns her third boat, a 1989 42' Californian Sportfish, that she keeps in the South Bay and enjoys taking her out any and every opportunity she gets.
She recently retired as a Police Officer with the San Jose Police Department and has now begun a new career that allows her to become fully involved in her passion for boats. She can now has a career that will bring pleasure and fond memories to every client that she has an opportunity to work with. She maintains a residence near Pismo Beach and will be working out of the South San Francisco Bay Yachts office, allowing her to cover the Central Coast up to the Northern California/Bay Area!




OUR BROKER, MARC BAY, CPYB

Marc is a California native, born in San Francisco and raised in Sacramento, only leaving to serve 4 years active duty and an additional 4 years in the reserves of the United States Navy. His tour in the Navy introduced him to a new love, the sea.

Upon honorable discharge, he completed studies at California State University Sacramento, earning a Bachelors degree in Broadcast Communications. He also began amassing 18 years experience in automotive sales, finance and management.

In 1993 it was time for a career change and a return to the water. Luckily, he didn't have to travel far in order to work with people who share his desire for the relaxed lifestyle boating offers. He opened the original Bay Yachts in California's Delta, eventually expanding to cover the State to it's Southern border and beyond!

He also has an interest in making certain California's boaters and brokers are fairly represented with State government and that both are treated equally should disputes arise. Of course, he feels that if the proper contracts are used and all parties adhere to the contract and good faith, most disputes will be avoided. He feels the best way to assist in that area was to be involved with the CYBA. Marc is a prior board member and a past president from 2007.

Marc and Pam raised their daughter, LaDawn and assisted in raising her children, Brandon, Zac and Samantha.

Marc and Pam are thrilled with their ability to work with the West Coast yachting community , and by assisting them, they are; "Making Dreams Reality".

Marc works out of both our San Diego and Delta offices, running up and down California's I-5 so often, the car can find it's own way.